With summer in full swing, invitations for backyard barbecues and intimate dinner parties will begin to fill up your calendar. When you decide it's your turn to host a fabulous party of your own, these tips will help you give your guests a memorable experience!
Click here to view Las Vegas Luxury Homes for Sale with great entertainment possibilities.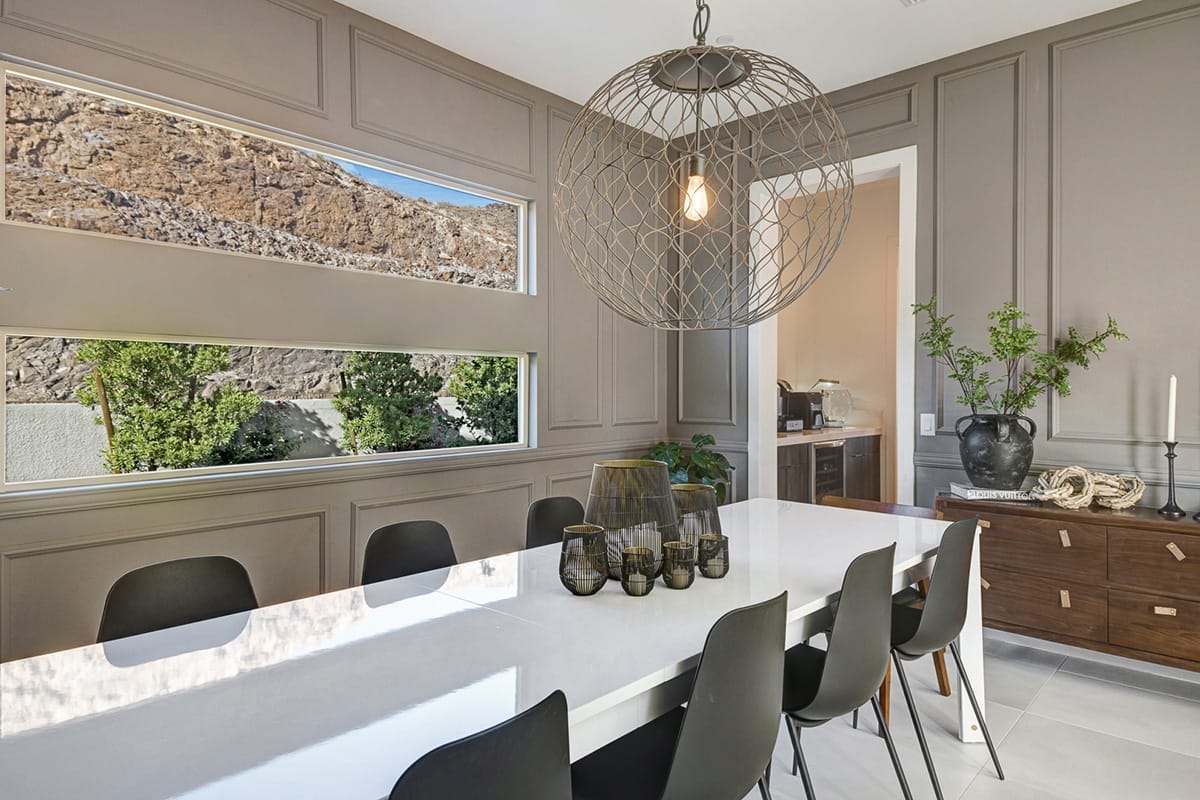 Stay Organized
Planning a party can involve a lot more than you think. Making sure that you stay on top of your budget, guestlist, and decorations will help you plan a successful party for your friends and family.
Plan Your Budget
Planning an extravagant party can be expensive. It's essential to allocate your budget to meet your needs. Picking and choosing which aspects of your party will need more funds can help make sure you don't overspend. For example, if you're having a more formal dinner party, your menu will require more of the budget than if you were just planning on serving some light appetizers and drinks. When budgeting for a party, it's also important to leave yourself a cushion for any unexpected expenses.
Prepare Your Home
A lot is involved when preparing your home to entertain. If you're looking to make some major updates to your entertaining space, such as finishing your patio or purchasing new furniture, a home equity loan might be a great option for you. Major home renovations can be costly, so using the equity you have in your home to cover some aspects of your budget can get your home ready for entertaining and increase its value. If you're not looking to make any major changes to your entertaining space, a deep clean and some simple decorations can elevate any room for a small cost.
Perfect Your Menu
Dinner Parties
Creating the perfect menu for your party is no easy feat. Pleasing all your guests can feel nearly impossible with different tastes, dietary restrictions, and allergies. Depending on the size of your party, it's always a good idea to have a wide variety of options for your guests. If you're having a more formal dinner party, give your guests multiple options for each course. For the starter, be sure to opt for one vegetarian option and one option with meat or fish. For your main course, it's typical to have one meat-based option, one fish-based option, and one vegetarian option to meet the needs of your guests. In the summer, fish is freshest and goes well with a white wine, perfect for an outdoor party!
Casual Parties
If you're looking for something more casual, consider serving some hors d'oeuvres and small plates in lieu of large portions. This way, guests can carry a small plate around as they mingle and try a variety of dishes rather than having to choose one main course. For parties like this, working with a caterer is great so you're able to have staff walking around with trays to serve guests as well as helping with setup and cleanup for the food tables.
Dessert
After you've planned out your menu, it's time to choose a dessert. If you're having a more casual party with some hors d'oeuvres and small plates, you might want to stick to this theme for dessert as well. Small cookie trays, cupcakes, or even individual cakes in a jar can be fun ways to add something sweet to your casual party. A more structured dinner party might warrant a larger dessert selection, so including a cake might be the way to go. You can also have some fruit or pastries for those guests who might be looking for something a bit lighter.

Create Beautiful Ambiance
Decorations
Now that your menu is selected, it's time to decorate! If you're wanting to have a themed party, make sure to carry over that theme into your decor, music, and lighting. Outdoor parties are great because your landscaping and patio already serve as beautiful decor. Adding in some string lights, elegant floral arrangements for the tables, and a welcome sign with some balloons might be all you need to amp up your outdoor entertaining space. A trendy addition to any party is a neon sign in front of a greenery wall. Not only does this add a fun and personalized decoration, but it can serve as the perfect backdrop for guests to take pictures!
Music
Music might not be the first thing you think about when party planning, but it definitely isn't something you should skimp on. Whether you choose to hook up your phone to a speaker with the perfect summer playlist, hire a DJ, or book a band, make sure you choose music with good variety that will appeal to all your guests. This can be tricky when you're hosting different age groups at the same event. For example, a younger crowd might like some summer pop music whereas an older generation might prefer some lighter instrumental music in the background so they can chat. There is always a happy medium. If you plan on hiring a DJ or band, having a defined area for them to set up is key so your guests can move closer to or further away from the music throughout the night. If you have a speaker setup built in, make sure the volume is loud enough where your guests can hear the music but still be able to chat without feeling like they're yelling over the music.

Plan Engaging Activities
A party isn't all about the food and decorations, it's also about the fun! Having some activities planned for guests can make all the difference. For a lighthearted backyard party, having some fun lawn games set up is a great option for guests who are feeling competitive that day. If you're planning something more sophisticated, a photo booth is a great option. If you are looking to change it up, a memorable activity is hosting a wine or cocktail tasting. Hiring a catering team to pair different drinks with your menu items can not only be a great dining experience, but it gives your guests some conversation points and the opportunity to learn about food and wine pairings while expanding their palettes. These small activities will elevate your party and allow you to enjoy the night as you're hosting.
Be a Gracious Host
With all the stress of party planning, it's crucial that you make your guests feel welcome on the day of the event. As the night progresses, be sure to mingle with different groups as often as you can. This way, you'll get to enjoy everything going on at the party while checking in on your guests periodically to make sure they don't need anything. This also helps ensure that you're making your rounds during the party and not leaving any guests feeling as though they haven't seen you all night.
Of course, with all this planning, organizing, and hosting your party is sure to be a success. As the host, be sure to take some time away from all the planning and enjoy the night – it's for you too, after all!