The Ridges
Living in Summerlin offers residents a true luxurious vibe. The Las Vegas valley has many luxury pockets, but Summerlin seems to be the most desirable. When Las Vegas residents think Luxury, we have The Ridges as top of mind. The Ridges Las Vegas is comprised of 14 sub communities which are each unique in their own ways. There are currently 16 luxury homes available in The Ridges ranging from 2,000 square feet to 10,000 square feet. Aside from the luxurious views and pristine social status, The Ridges offers many luxurious amenities including an extensive gym, community pool and spa, community golf, clubhouse privileges, security, and tennis courts.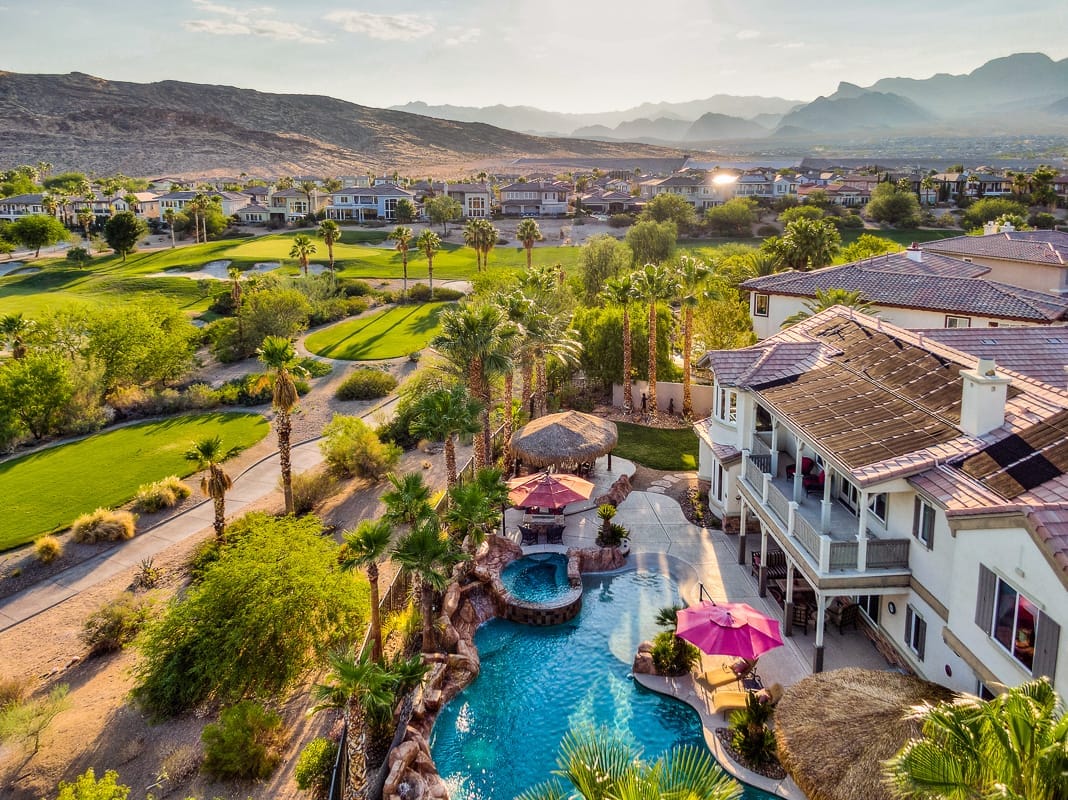 Red Rock Country Club
Red Rock Country Club is another beautiful luxury community in Summerlin. Red Rock Country Club offers a more traditional style of luxury living whereas The Ridges is an extremely modern way of life. You will see more traditional and Spanish style architecture in this community. Enjoy newly renovated luxury homes behind two different guard gates – East and West. Community golf, country club memberships, tennis courts, fitness center, and security make this a true luxury way of life. There are currently 11 luxury homes available for sale in Red Rock Country Club ranging from 2,700 square feet to 8,700 square feet.
The Summit Club
Save the best for last? Yes! The Summit Club is Las Vegas' most exclusive neighborhood and it is located in the heart of Summerlin. The Summit Club offers an uber-luxury experience unlike any other community in town. This is a members only residential community with a private golf course, top-of-the-line security, and every amenity imaginable. There are currently only two homes for sale in this pristine community and the prices are offered at $13,500,000 and $21,000,000.
Living a luxury lifestyle is easy to do in Summerlin, Las Vegas. What are you waiting for? BE MOVED.