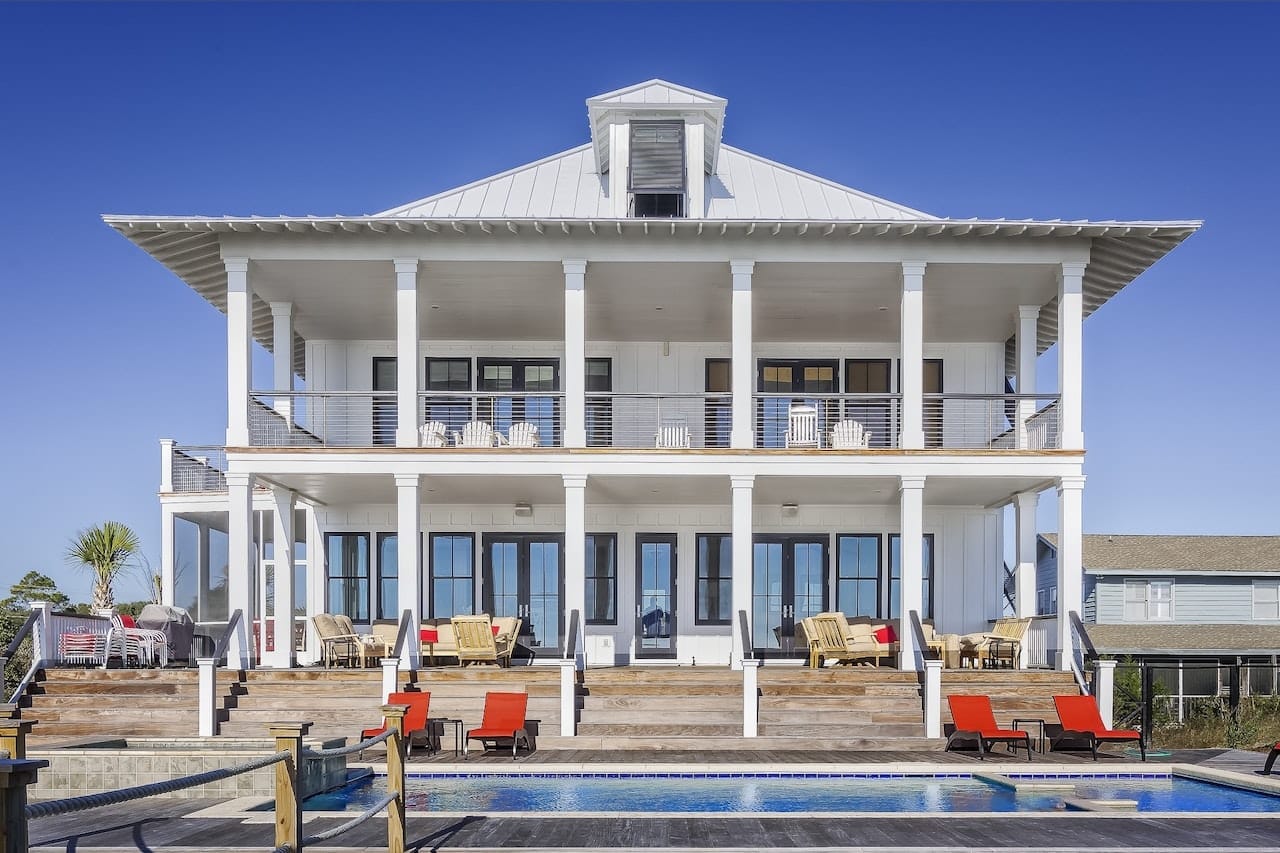 Welcome to the world of Las Vegas luxury real estate! If you're in the market for a luxurious home in Sin City, you'll want to pay close attention to the many amenities that are available. After all, a luxury home is about more than just a hefty price tag – it's about the features and amenities that set it apart from the rest. With that in mind, we're here to talk about the top luxury amenities to look for in a Las Vegas home. 
Home Automation Systems
Home automation systems are becoming a must-have in today's luxury homes, and for a good reason. These systems offer unparalleled convenience and control, allowing you to manage your home's lighting, temperature, security, and entertainment with just a few taps on your smartphone. Whether relaxing at home or traveling the world, a home automation system will give you peace of mind, knowing that you can control your home from anywhere, at any time. 
Spa and Wellness Options
More and more people move from California to Las Vegas to have better access to some of the more expensive amenities at lower costs. The importance of spa and wellness options in luxury homes is becoming increasingly evident. These amenities provide the perfect way to unwind, relax, and recharge, from indoor pools and saunas to outdoor hot tubs and yoga studios. Take this one step further and consider hiring furniture movers in Orange County, California, to handle the move for you. This way, when you let pros handle your furniture, you can focus on unwinding after the stressful move.
Gourmet Kitchens
Luxury home buyers in Las Vegas often search for top-notch amenities, and gourmet kitchens are high on the list. Because a gourmet kitchen is more than just a place to cook; it's a space to entertain, create, and enjoy the culinary arts. From high-end appliances to elegant countertops and custom cabinetry, gourmet kitchens offer the perfect combination of beauty and function. So, looking at various Las Vegas mansions, you may be surprised by just how well-crafted the kitchen is for some of the options. 
Wine Cellars and Tasting Rooms
If you're looking for the ultimate in luxury real estate in Las Vegas, wine cellars and tasting rooms should definitely be considered. No matter whether you're a wine aficionado or just want to sip on your favorite vintage, wine cellars and tasting rooms are the perfect places to store, exhibit, and enjoy your collection. And with so many options available at various luxury homes in Las Vegas, it's easy to find a wine cellar or tasting room that fits your style and needs. From traditional underground cellars to modern wine walls, wine storage has never been more accessible or stylish. So why not add a touch of sophistication and elegance to your home? 
Home Theaters
Bring the ultimate movie-watching experience to your home with a luxury home theater. But what specifically to look for in luxury homes that offer state-of-the-art home theaters? Well, plush seating, surround sound, and large screens are the ultimate necessities. However, many homes may also offer other features that'll take such home theaters to the next level. For example, who would not like popcorn machines and massage chairs? Therefore, don't settle for anything less when looking for a luxury home. Make sure a home theater is on your list of luxury amenities to look for in a Las Vegas home.
Walk-in Closets and Dressing Rooms
Luxury homes in Las Vegas are known for their high-end amenities and exquisite attention to detail. When it comes to walk-in closets and dressing rooms, luxury living takes storage to the next level. These spaces provide ample storage for all your clothing, footwear, and accessory needs. But they also offer a personal retreat for getting dressed and pampering yourself. If this sounds divine, check out this single-story luxury home in Topaz Ridge. 
Private Pool
Imagine being able to cool off by your private pool after a long day in the Las Vegas heat. In luxury homes in Las Vegas, a private pool is a staple, so you do not have to leave it at only imagining. Not only does having a private pool offer a stunning visual addition to your home, but it also provides a space for relaxation and recreation. Remember, owning a private pool also means maintaining it to keep it in top shape. So, make sure to consider the necessary maintenance when searching for luxury amenities to look for in a Las Vegas home.
Outdoor Living Space
If you're looking to buy a luxury home in Las Vegas, you should definitely consider the outdoor living space. This is where you can create your oasis, surrounded by nature and stunning views. Enjoy the view of your beautiful garden, listen to the relaxing water in your fountain, and sit by your fire pit. Furthermore, this is the perfect space to escape when you've had a hard day at work. 
Guest Houses and Casitas
The last of luxury amenities to consider when looking for a home in Las Vegas is a guest house or casita. This added living space is desirable for those who frequently entertain guests or have a growing family. Furthermore, they offer a great investment opportunity since homeowners can rent them out. There are various other features these structures can have. Make sure to look for ones that fit your needs and preferences when looking for a luxury home. After all, no matter the amenity, the most important thing is that it is something you would want and need.
Photos used:
https://www.pexels.com/photo/construction-house-architecture-luxury-53610/
https://www.pexels.com/photo/adult-beautiful-beauty-erotic-269110/
https://www.pexels.com/photo/home-theatre-projection-screen-and-equipment-13348768/
https://www.pexels.com/photo/blue-lounger-beside-swimming-pool-221457/