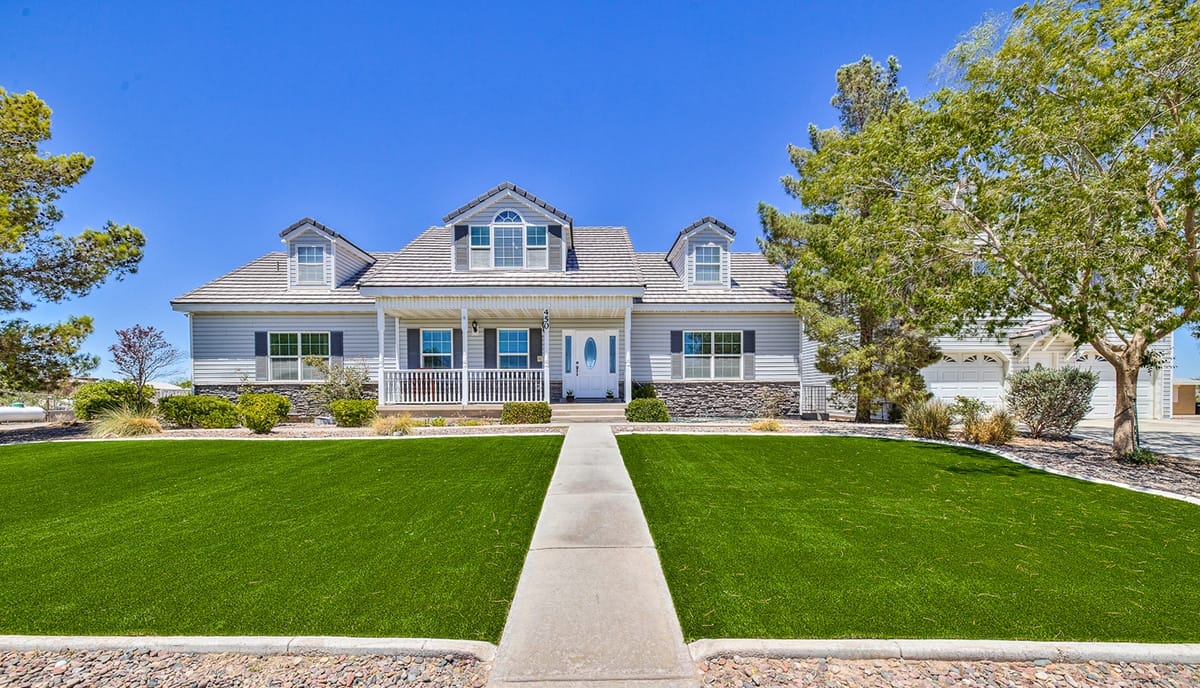 Choosing to buy an older luxury home can be one of the biggest decisions you make in the home buying process. Las Vegas is known for having a multitude of luxury homes, ranging from vintage with character, to new and modern. House hunting involves weighing the pros and cons of deciding what is best for you, your family, and your budget. If a house with more character has always been your dream home, then you will want to, consider these factors when beginning your vintage luxury house hunt.
Checking the Integrity of the Home
The structure is going to be one of the most important things to check for when thinking about buying an older luxury home. Having a good foundation is what keeps these older homes looking as good as they do! When you're checking out what's available on the housing market, you'll find an array of older and updated homes, so it's important to do your research.
You'll also want to take the opportunity to check spaces that appear less important but can still cause issues. Areas such as the basement, attic, or underneath a deck or patio should all be inspected and looked through by a professional. These areas are often overlooked because they're not spaces you see families spend a lot of time in but can be where the structure of a home starts to deteriorate first due to inactivity, and age.
Take your time when checking corners, baseboards, and insulation in areas like the attic if there's open insulation. This will help you discover if the home is actually still in quality condition for you and your family.
Hidden Hazards
Houses built before the 1980s may have character, but they also may have a few unknown hazards. Sometimes, these hazards aren't necessarily disclosed by sellers, so it's important to take your home inspections a little more seriously.
Asbestos, for example, can be found in homes with popcorn ceilings, vinyl tiling, and is even found outside the home on certain shingles and exterior siding. Renovation projects that lead to deterioration can cause fibers to become airborne. Inhaling airborne asbestos fibers can lead to serious health issues and cause a cancer known as mesothelioma. While an older home may fit your personality, it's important to ask about asbestos in the home to make sure that your potential projects don't cause health hazards down the road.
Lead, on the other hand, has to be disclosed when selling a home. While lead paint is a common topic when it comes to children, the best way to handle lead paint and potential poisoning is to wash your hands regularly and vacuum/dust just as often. Removing lead paint is no easy task and some states require the removal to be handled by a certified professional. Even if the home you're looking at is in perfect condition, checking the disclosures can help you understand if the home fits your needs and wants.
Are Renovations Possible?
Older homes tend to have stronger foundations and are often built with more durable materials, but this may make it harder to renovate or remodel the home to your liking. You'll want to be sure that if you plan on doing any upscale DIY projects that the home can handle it. This can be done by working with a home inspector to find potential flaws, or if specific projects may not be able to happen. You can always add to a home, but sometimes the time, cost, and energy will be too much!
Just like checking the structure of your potential home, now is a great time to make sure that the integrity of your home won't be lost along the way. All homes have character, but when you start making changes, you can quickly cause the home to lose its charm. When looking over areas to renovate, make sure you do not strip all the character away that drew you to this home in the first place. . Renovating doesn't always come with taking down walls and removing tiles, it can be something as small as replacing cabinets, or adding a new coat of paint.
Luxury homes usually are finished, but spaces like the attic and basement have plenty of potential for reworking. Working with others to find out what these spaces can hold and be updated to can truly make a difference. Your unfinished attic space can become a luxurious space by adding drywall and small pieces of furniture; these renovations don't have to be time-consuming or an all-hands project. Small upgrades can upscale a room in just a few steps.
Luxury homes in Las Vegas are full of upscale designs but adding your own touches can be one of the most difficult things to do. Take the time to look through your prospect houses to find what fits your lifestyle best. Sometimes, finding something a little more bare bones can be the best way to create your dream home.