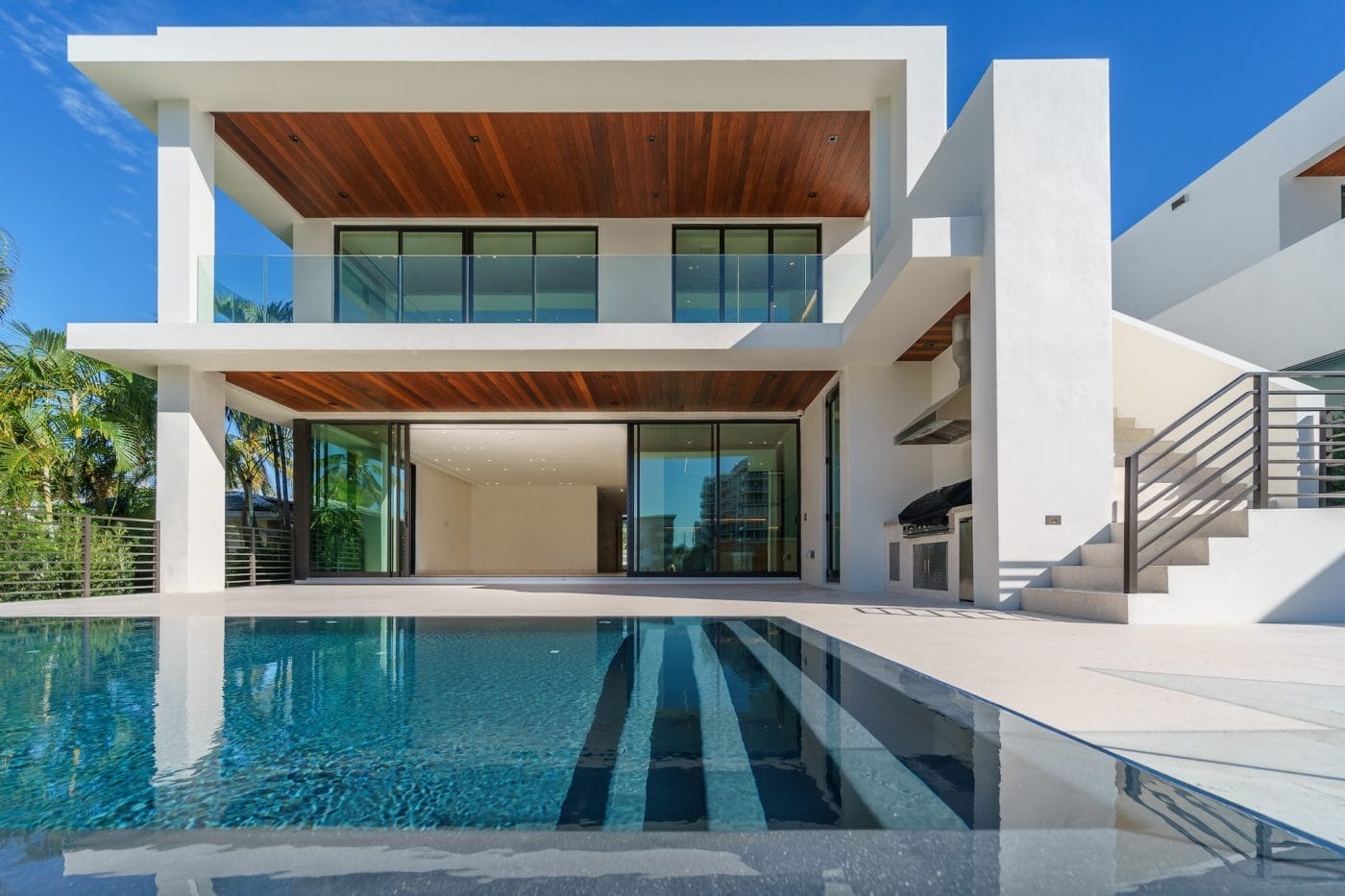 The beginning of the new year often brings novelties to the luxury real estate market. We've got another buying season ahead of us and knowing what to expect is a must. While trends matter when it comes to luxury real estate, there are also some timeless attributes that all buyers want. Finding the perfect combination of the two is essential to curating an ideal luxury real estate listing. Luxury buyers want the best features and amenities and are willing to pay good money for them. We've put together this guide to help you get familiar with what luxury buyers are looking for in a property this year. 
Beautiful exteriors
Gone are the days when lovely interiors were the only thing that mattered to buyers. Regarding Las Vegas luxury homes, well-maintained outdoor space is not an option but a necessity. A big backyard is perfect for hosting gatherings, so amenities such as a built-in grill or a drinks fridge are in high demand. In addition to that, a pool and a hot tub are a staple when it comes to luxury exteriors. They will allow the owner to get the best out of relaxing and enjoying the outdoors, and every luxury buyer will appreciate it. Many of them also enjoy spending time participating in outdoor activities such as golf or hiking. This is why houses with access to golf courses rapidly grow in popularity.
High-tech
A house with cutting-edge technology is bound to catch the eye of every luxury buyer in 2023. Technology is developing rapidly, and the number of household objects that can be exchanged for smart ones is growing daily. Appliances such as smart refrigerators, intelligent lightbulbs controlled by a phone or a computer, and many others are getting increasingly popular in luxury homes in Las Vegas. Convenience isn't the only appealing aspect of high-tech homes. Safety is paramount when it comes to luxury real estate, given its' worth. Nowadays, many smart security systems allow the owner to be completely carefree. Fingerprint locks and smart alarm systems can make the house safer than ever. Even though these additions come at a high price, luxury buyers are more than willing to pay for them. 
Location
A good location is one of the most important aspects of luxury real estate. Most luxury buyers tend to gravitate towards more affluent neighborhoods, and there are multiple reasons why that's so. Nicer neighborhoods are primarily well-organized and good-looking, with excellent infrastructure and many green areas. They usually have outstanding schools, which is vital to families with children. Also, luxury buyers prefer privacy, the main idea these neighborhoods are built around. Las Vegas has many communities, and there's something for everyone, from singles to families. Of course, picking out the one that's the best fit is up to the buyer. 
Elegant storage space
Luxury buyers tend to have a lot of stuff. Also, their things are often quite valuable, so they must be stored carefully. That's why state-of-the-art walk-in closets are an absolute must. They should be both big and well-organized. Additions such as lighting strips and specialized shelves for shoes and bags will be much appreciated. Materials are also vital, so there's definitely no place for plywood. Instead, high-quality hardwood is the answer. If you're a luxury buyer moving to a new home, you'll likely need some help tailored to your needs. Reaching out to professionals is the best way to ensure that your valuable belongings get to their new home safely.
Out-of-this-world bathrooms
It goes without saying that interiors, in general, are an essential part of the house's appeal. Still, bathrooms are perhaps the most crucial element of it. They are the rooms where we both prepare for the new day and unwind before the end of it. This is why their design requires special attention and treatment. What luxury buyers are looking for the most at the moment are spa-looking bathrooms. Think lava stone or marble tiles, wooden accents, and rain showers. Of course, amenities such as floor heating and adjustable lighting are always a plus. 
Recreation rooms
One of the things that separate luxury homes from regular real estate are the factor of convenience. While regular folks have to go out to watch a movie or have a drink at a bar, luxury buyers can afford to do those from the comfort of their homes. This is why specialized rooms like a home theater or a game room are a big plus for any luxury Las Vegas property. If they weren't included in the original house plan, a well-executed remodel could help. Some buyers even go for more extravagant additions, such as an indoor basketball court. The general rule is: the more entertainment amenities there are, the better. 
In-home gym
Taking good care of their physical appearance and staying in shape is very important for most people. One of the best ways to do so is to exercise regularly and go to the gym. Many luxury real estate buyers prefer having a gym in their own homes instead of going to a public one. And honestly, who wouldn't? Being able to do a whole exercise routine in the privacy of their own home is a luxury, and the buyers are here for it. There's hardly a person who wouldn't find a room filled with high-end exercise equipment and media systems very appealing. After-workout amenities such as saunas are also great additions that tie the whole workout experience together.
Conclusion
Figuring out what luxury buyers are looking for is one of the leading research points of every buying season. Some amenities, such as pools, will always be in style. On the other hand, many new technological advances are happening, and they should be researched and considered as well. In the end, what matters the most is that the buyer starts the new year off happy with another luxury property in their ownership.
Image credits:
https://unsplash.com/photos/hHz4yrvxwlA
https://www.pexels.com/photo/architecture-hotel-pool-poolside-261327/
https://unsplash.com/photos/oOfuQYniREA
https://unsplash.com/photos/fS3tGOkp0xY