Starting your home gym is not just about having a room that houses the equipment you use to exercise. It's about getting results faster and more efficiently.
The list of ideas below may help complete your home gym enough to give you the desired results.
1. Find your space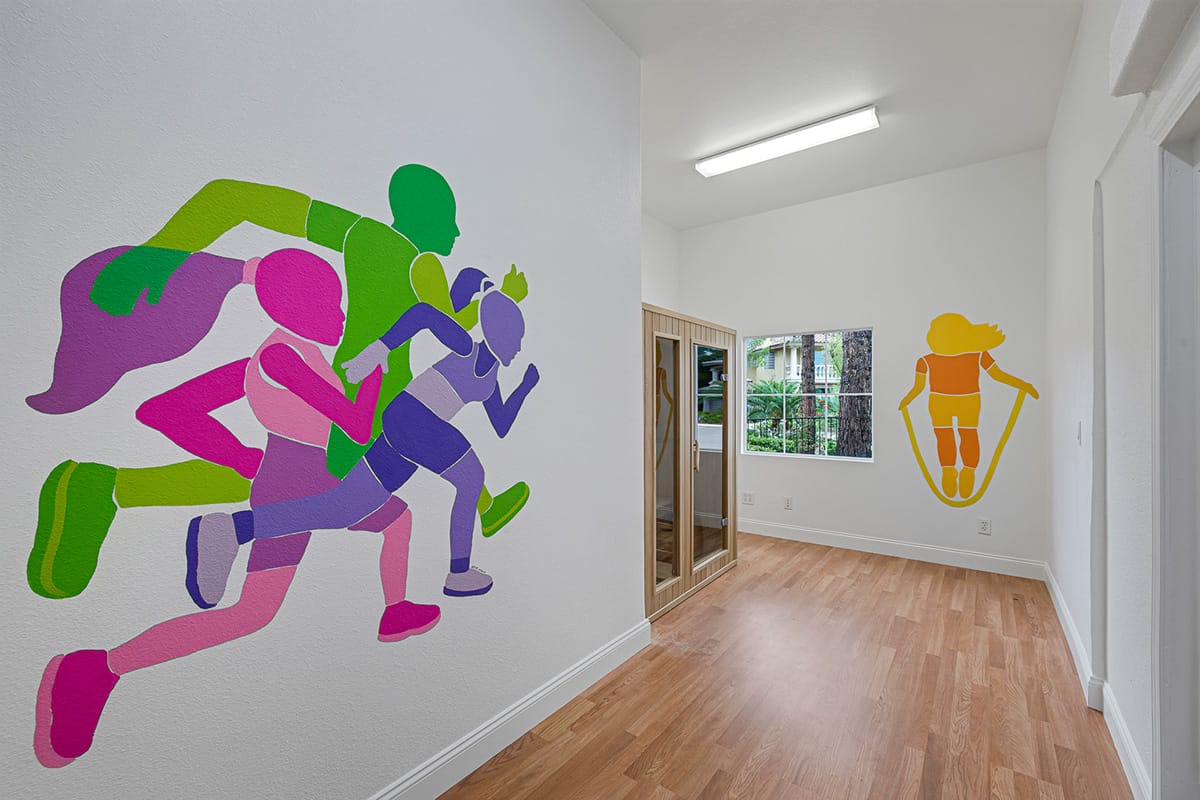 The first step to building a home gym is finding an excellent place to put it. You want to be able to access your equipment easily so that you can use it every day without having to go out of your way. It should also be somewhere you won't get distracted by other things or people while working out.
It will help if you consider upscaling your home to dedicate a space for your new home gym, as it is a long-term investment with one-time spending. So, why not go big?
2. Upgrade your flooring
If your budget allows, consider upgrading the flooring in the room where you'll be doing most of your workouts.
Wood flooring
Consider wood floors for a high-end experience that will make every workout more enjoyable. Not only are wood floors stylish, but they also have many other benefits:
Durability – Wood floors are naturally durable and last longer than most other types of flooring. If properly maintained, they can last decades without any problems.
Resilience – Wood floors are also very resilient and can easily withstand any amount of wear and tear or scuff marks from equipment like barbells or weights.
Easy to clean – With their natural shine, wood floors are easy to clean with just a rag and some soap or cleaner. This makes them ideal for areas with dust and dirt (such as gyms).
Use mats or foam pads for flooring
If you do not want wood flooring, look for a good quality mat or foam pad that will cushion your knees and elbows during exercises like squats and lunges.
3. Add mirrors and art to motivate you during your workouts
Mirrors can help motivate you during your workouts because they allow you to see yourself exercising. They also help with form because they allow you to see the angle of your body while doing yoga poses and lifting weights.
If possible, hang some art on the walls of your home gym. Art such as motivational quotes or pictures of people working out can help motivate you during challenging workouts or days when it seems like there's no point in even trying anymore.
4. Make sure you have good lighting
Lighting is essential for any workout space. Make sure you have good lighting throughout the room so you can clearly see all areas of the floor and ceiling. If you have a beachfront home, select a room facing the beach for your home gym, as natural light is the best. But if natural light isn't available, then artificial lighting should be bright enough so that you can see everything clearly when performing exercises like squats, lunges or crunches.

5. Home gym essentials
Here are some of the "home gym essentials" that will get you on your way toward building a well-rounded workout space at home.
Weight Rack
Kettlebells, Dumbbells, & a Barbell
Weight Plates & Resistance Bands
Training Bench
Cardio Machines
Final thoughts
Building a home gym can be a fun and rewarding experience that almost anyone can do. The benefits you gain from working out at home are exponential to those you will get if you exercise at a regular gym. Think about it, the other people who work out with you around you don't matter.
You don't have to worry about getting in the zone while someone else is blasting music in their headphones two machines down the line. Working out at home allows you a space that you can call your own. Build up those muscles, add some cardio to your workouts, and kick it old school with a good kettlebell workout!